Corrugated Metal Shingles
Get a quote for residential corrugated metal shingles!
Upgrade your home with the stylish and durable option of corrugated metal shingles from Rydel
roofing
. With their distinctive wavy pattern and resistance to wind, hail, and other types of weather damage, these shingles will not only enhance the look of your home, but also provide reliable protection for years to come. Plus, with their easy installation and low maintenance requirements, corrugated metal shingles are a cost-effective choice for any homeowner. Trust in the top-quality products and commitment to customer satisfaction from Rydel
roofing
. Don't wait to make a statement with your roof, request a quote for corrugated metal shingles today.
Call 24/7 for emergency service
Americana by Ideal roofing
Looking for a durable, low-maintenance roofing solution? The Ameri-Cana panel is perfect for any environment (agricultural, residential, light commercial or light industrial). It's strong and adaptable, so it's a great choice for everybody.
With five specially designed 3/4" high ribs on 9" centres and superior strength, the Ameri-Cana panel is sure to meet your customer's needs. It's also an affordable option that will save you money in the long run.
Contact us today to learn more about our Ameri-Cana panel!
Call Rydel
roofing
or request a free estimate today!
Call 24/7 for emergency service
What color is Americana corrugated metal Shingles?
Whether you are looking for bold, bright shades or soft, understated hues, we have a wide selection that is sure to meet your needs.
Our products feature excellent weather resistance, so they can hold up against harsh winds and torrential rains without losing their vibrant color or structural integrity.We have what you need to create the perfect metal roof for your home or business. Choose from a variety of colors to create the perfect look for your property.
What is the warranty on my Americana metal shingles?
Our pre-painted steel roofing and siding panels are backed by a limited 40 year warranty, so you can rest assured knowing your roof will withstand the elements for years to come.
Not only is our roofing built to last, it's also beautiful! The Perspectra Plus Series features a Weather XL finish that gives your home or business a sleek, modern look.
30 years on color warranty
Our vertical installations are guaranteed to retain their colour for at least 30 years, and our non-vertical installations for at least 7 years. We use only the highest quality materials, so you can be sure your roof will look great for years to come.
Americana Metal Shingles for best protection
Looking for a roofing option that will provide maximum protection against leakage? Ameri-Cana panel from Ideal Roofing is your perfect choice! With its built-in anti-siphon groove, the Ameri-Cana panel prevents water infiltration resulting from capillary action – making it ideal for use as a roofing sheet on long and low rafters with a roof pitch as low as 3/12. Don't settle for anything less than the best!
The symmetrical design and reinforced ribs provide extra strength and stability, while the steep angles make it easier to install fasteners. Whether you're looking for a tough panel for a tough job or a stylish solution for your home, Ameri-Cana is the way to go.
Majestic Panels by Scotian Metal
The Majestic profile is a popular choice for many different applications. Its bold and timeless design makes it an excellent choice for distinguishing rooftops and adding aesthetic appeal to any structure. With its graceful curves and contours, the Majestic profile provides beautiful coverage that will stand the test of time. Whether you are looking to add visual interest to a modern building or want a classic look on an older home, the Majestic profile is sure to deliver.
Majestic Singles is an outstanding product that offers high tensile 29 gauge and 26 gauge options. This product is perfect for those who are looking for an attractive, durable, and reliable option. With its wide range of features and benefits, Majestic Singles is the perfect choice for your home or business needs.
What are the Majestic Panels Benefits?
Building a home, office, or other structure requires careful planning and attention to detail. One aspect that is often overlooked is fastening, which can be an essential part of ensuring structural integrity. Majestic metal shingles are a quick and easy way to fasten your project and maximize its strength. By preventing syphoning and creating a solid foundation for your structure, these shingles can help ensure that your project is as strong as possible.
So if you are looking for durable and reliable fastening for your next building project, look no further than majestic metal shingles!
Choose Rydel's expert team to complete your roofing project with excellence.
Call 24/7 for emergency service
Don't Just Take Our Word For It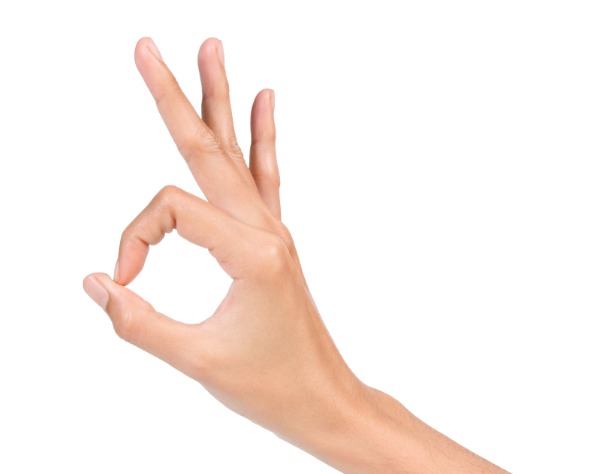 "We wanted to express our extreme satisfaction with Rydel Roofing. Our home needed to be resided and your company went above and beyond in taking care of us. You identified issues with our flat roof and fixed it better than it ever was. The workers were very flexible and helped us to problem solve any issues that we discovered."