Roofs are more than just a layer of shingles. It's protection, working together to keep your home safe from wind, rain, snow and even sun! If you want the best warranty in town then look no further than GAF'S Lifetime Limited Warranty on all their products - it's worth every penny because this program covers damage caused by water or fire while not being limitied geographically like other extended warranties out there today.
Call 24/7 for emergency service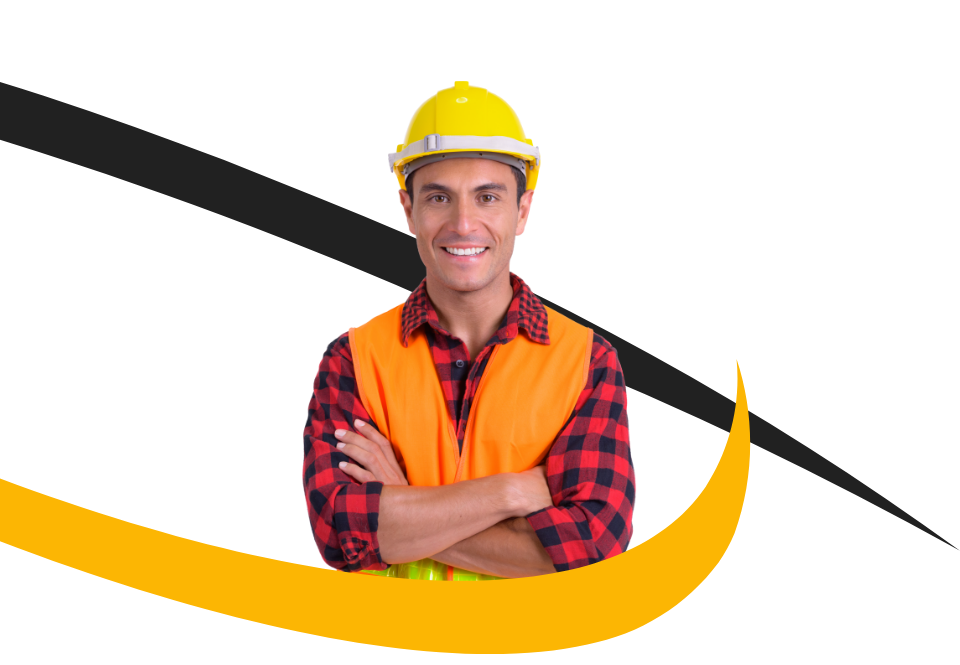 Rydel, your certified GAF installer
Rydel is a certified installer, which turns the HAF Shingles warranty from limited to non-limited. As a GAF certified installer, Rydel Roofing can offer you the top warranty warranty on your new GAF shingle roof. GAF's Timberline shingles are some of the most popular on the market, and for good reason. You may be confident that Rydel Roofing uses the finest methods and manufacturers' highest standards when providing roofing solutions.
The Benefits of calling Rydel Roofing?
We have valued relationships with GAF shingles and the manufacturer recognizes our consistent high level of service and installation. Rydel's GAF-certified installers have been tested many times and have succeeded in ensuring that your new roof is installed correctly and efficiently.
With Rydel Roofing as you roofing contractor for your GAF roof, you can:
We are proud to have such a longstanding relationship with GAF and the manufacturer's highest standards for quality. Our installers are some of the most experienced and well-trained in the industry, so you can be confident that your new roof will be installed correctly and efficiently. Learn more about us and our partnership with GAF by reading on!
What's the fuss about? North America's #1 selling shingle, GAF has got even better with their latest innovation: The Timberline HDZ® Shingle.
What makes this product so special? What is different from other architectural roofing options available on today's market? Well, its ability to offer you complete coverage against any wind speed while still maintaining aesthetics. Most of all, it's only requiring three nails per square yard.
With Layerlock™ Technology powering the industry's biggest nail zone (when installed correctly), we're giving customers what they want. We give protection without sacrificing style or quality! You can rest easy knowing that your home will be well protected no matter how strong Mother Nature throws at it.
An effective roofing technology
Timberline HDZ® Shingles come with an Algae Protection Limited Warranty that protects your roof investment against algae, allowing us to give a 25-year limited guarantee against blue-green algae discoloration on several of our most popular items. Timberline HDZ® Shingles also come with LayerLock™.
With these, you'll never have to worry about the unsightly growth of algae on your roof again. Not only will you be protecting your home with this new technology, but you'll also get the beautiful look that people love.
Also, explore the Timberline HDZ® Harvest Blend Color Collection, which will make your home standout with its bold vibrant colors.
Get advanced roof protection from eave to ridge
The technologies incorporated into Timberline HDZ® shingles are the keys to unlocking both the 15-Year WindProven™ Limited Wind Warranty and the 25-Year StainGuard Plus™ Algae Protection Limited Warranty. See details below.
GAF is engineered
to endure
GAF roofs are made to last. Each shingle is sealed with GAF Dura GripTM Adhesive, which helps to prevent shingle blow-off and minimize the risk of roof failure. In fact, GAF Timberline® Shingles are guaranteed to resist winds up to 209 kilometers per hour (130 mph). The WindProven™ Limited Wind Warranty is the first wind warranty with no maximum wind speed limitation when installed with the required combination of four qualifying GAF accessories, allowing any Timberline® Shingles that include LayerLock™ Technology to qualify. Timberline® Shingles have received the UL Class A (rated to ANSI/UL 790) roofing fire rating, which is the highest available.
6 element that GAF does to prevent damage:
Roofing materials help to protect it from the rain and other elements that could lead a leak in one area, which would then cause more damage overall.
Leak Barrier Helps prevent leaks caused by wind-driven rain and ice dams
Roof Deck Protection Helps shield the roof deck from moisture infiltration
Starter Strip Shingles Helps guard against shingle blow-offs
Lifetime Shingles1 Beautify and protect for
Cobra® Attic Ventilation Helps reduce attic moisture and heat
Ridge Cap Shingles The finishing touch that helps defend against leaks at the hips and ridges
If you install any GAF Lifetime Shingle and at least three qualifying GAF Accessories, you'll get a lifetime limited warranty on your qualifying GAF products. Read more about the GAF warranty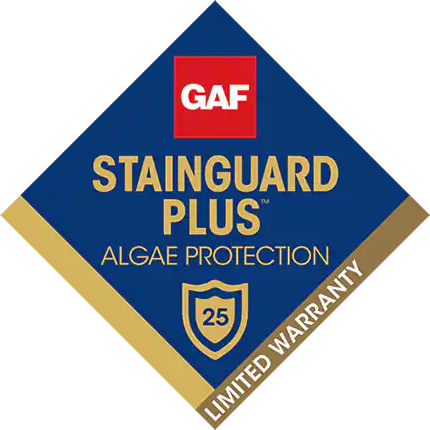 The Timberline HDZ® Shingles are covered by a 25-year StainGuard PlusTM Algae Protection Limited Warranty. This means that the shingles will be protected against blue-green algae discoloration. The shingles also have a time-release technology that releases copper over time to fight algae for a long time.
For $2,500 you can get a 5-year StainGuard Plus Algae Protection Limited Warranty. This warranty will reimburse you for the cost of blue-green algae discoloration from GAF Shingle & Accessory.
GAF shingles benefits (HDZ)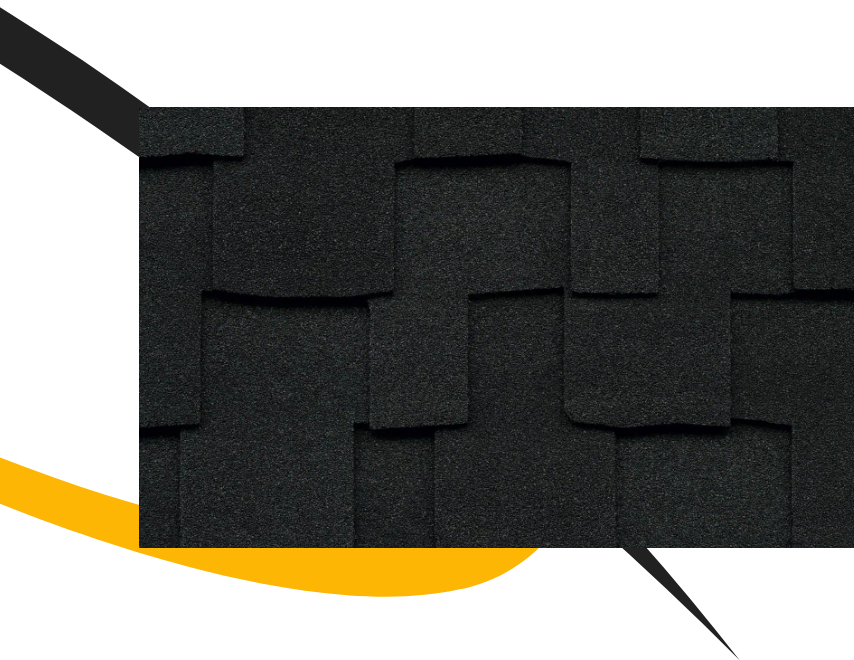 It's a system, built to protect
A Timberline® HDZ™ roof is more than just shingles. It has many layers that work together to protect your home from rain, snow, sun, and wind.
GAF's Timerline® HDZ Shingles can be used in a roof system that is entitled for the WindProven™ limited wind warranty. This is because the shingles are installed with starter strips, roof deck protection, ridge cap shingles, and either leak barrier or attic ventilation. Timberline® HDZ™ Shingles also feature StainGuard® Algae Protection, which helps protect the beauty of your roof against unsightly blue-green algae discoloration.
The protective layers of a Timberline® HDZ™ Shingle
Applicable Standards & Protocols
What colors are available in GAF Shingles HDZ ?
Millions of households nationwide profit from Timberline® Shingles HDZ low price, high quality, and genuine wood-shake appearance. Looking good has never brought such peace of mind.
GAF LayerLock™ Technology
Timberline® Shingles with LayerLock™ Technology are designed to be installed quickly and easily. You'll be able to get your new roof in no time, with no problems with a professional roofer.
The added strength at the common connection enables the StrikeZone™, which is the broadest nailing area in the business.
The Dura Grip sealant works in tandem with the StrikeZone nailing surface's smooth microgranule structure for rapid tack. An asphaltto-asphalt monolithic bond cures for strength, durability, and superior wind uplift performance.
LayerLock™ Technology mechanically fuses the common bond between overlapping shingle layers.
The industry's largest nail zone allows for up to 30% faster nail installation.
GAF Roofing System combines the highest quality materials, superior craftsmanship and cutting-edge construction technology to create a beautiful, sturdy roof that lasts. Timberline® Shingles with LayerLock Technology are guaranteed for 25 years against rot and decay when installed with the right combination of GAF Accessories.
A Sustainable Roofing Company
GAF is the largest roofing company in North America. They are committed to creating a sustainable future for customers, employees, and communities. We provide not only quality roofing products and services but also education and resources to help our customers make informed decisions about their home improvement projects.
The idea is to establish a material take back program for recycled asphalt shingles with the goal of diverting 1 million additional tons from landfill annually by 2030. This will help create an economy in which roofs are reused rather than ending up as trash or getting burned!
Operational Waste Diversion
Operational wasting has been reduced to an all-time low with the help of our innovative solutions. Achieve 80% waste diversion rates across all manufacturing plants, recycle 100% of PMW TPO or shingle scrap and mat cores as well as retain whatever remains for reusing in some way!
Carbon Emissions Reduction
Reduce our carbon emissions by boosting energy efficiency, developing renewable energy technologies, and/or researching and/or innovating new carbon-removing techniques.
Green Portfolio Expansion
Conduct thorough life cycle assessments of all GAF's core products, including solar and non-asphaltic roofing.
Choose Rydel's expert team to complete your roofing project with excellence.
Call 24/7 for emergency service
Don't Just Take Our Word For It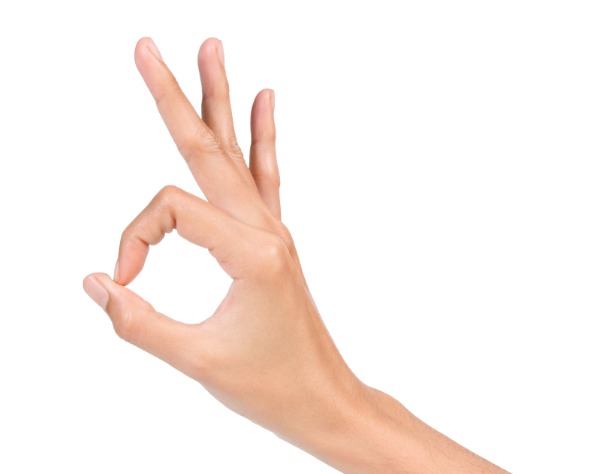 "We wanted to express our extreme satisfaction with Rydel Roofing. Our home needed to be resided and your company went above and beyond in taking care of us. You identified issues with our flat roof and fixed it better than it ever was. The workers were very flexible and helped us to problem solve any issues that we discovered."